APPLICATIONS FOR OUR 2024 GRADUATE SCHEME ARE NOW OPEN
Our graduate opportunities have seen university graduates from several disciplines progress within Sony UK Technology Centre, securing their development and career paths within the business. If you're looking to kick-start your career, we'll be with you every step of the way.
Are our graduate opportunities right for you?
This is an excellent opportunity for anyone who wants to join a fast-paced and exciting working environment while furthering professional and personal development.
If you are successful in your application, you will start your graduate journey in the specific role for which you applied. Very early on, you will be given responsibility within your area, all the while being guided and supported by a dedicated Sony mentor.
While working in your graduate position, you will also benefit from an intense 2-year training and development plan which aims to fast-track you to higher-level positions within the company. You will have touchpoints with all areas of the business, allowing you to draw on the experience of Sony team members at all levels.
What we can offer
The opportunity to follow a range of business focussed programmes and other role specific training and development

Generous company pension scheme offering employer contributions of up to 14%
Pension scheme with x10 life assurance
Excellent learning, training and development opportunities
Robust performance management
Opportunity to receive a target-related annual bonus
33 days annual leave inclusive of public holidays
Access to discounted Sony products
Complimentary access to an on-site gym facility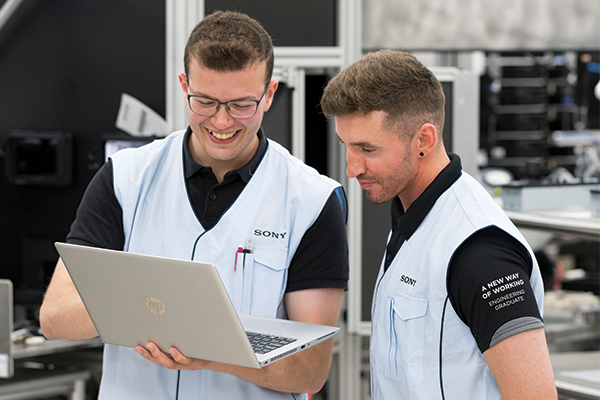 Application Criteria
A minimum of a 2:2 degree in any discipline, along with a passion for creating leading manufacturing solutions and the drive to continuously exceed industry standards.
Tips for a successful application
Ensure your CV is up to date with details of qualifications you have completed or you are currently studying towards, including full titles and levels. You may include predicted grades if you have not completed your studies yet.
Relevant work experience through school, college or with a previous employer would be beneficial although it is not essential.
Showing genuine interest and enthusiasm to undertake a practical, hands-on role in a manufacturing environment will be a big plus!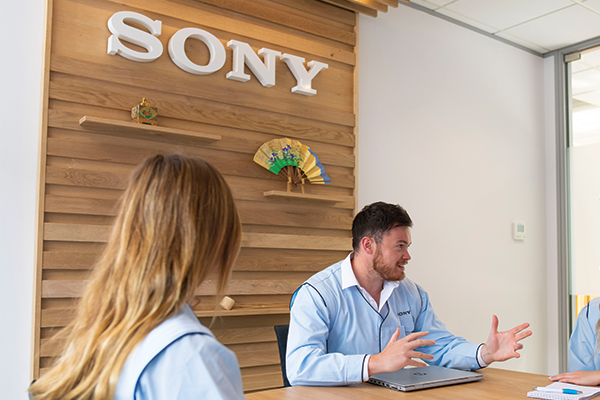 Email your CV, along with a one-page cover letter with the subject "Graduate Opportunity Application" to SonyAcademyWales@Sony.com, as your first step.
*Please ensure to note which business area you are interested in applying for.
**Please also note that due to the high volume of applicants, we won't be able to contact those who have been unsuccessful at this stage.
Applicants who have been successful in the first stage of the process will be invited to an open day event which will include a tour of our facility, an assessment activity alongside other applicants, and an interview with the managers responsible for the business area in which they have applied. The details of the assessment vary each year depending on the disciplines we offer, but you will be informed in advance about what that may entail. This is your opportunity to tell us all about yourself and why you think Sony UK TEC is a good fit for you. Before you attend, do your best to learn about what we do here in South Wales, and let us know why you think you'll make the greatest impact in your chosen business area. 
If you have cleared the first two stages successfully, you will be invited to a final stage interview with our HR team and our recruiting managers. At this stage, you may be asked to take an Insights Discovery Test, which we hope you'll also find fun and insightful.
We'll endeavour to contact you within two weeks of your final interview to inform you of your success. During this time, if you have been successful we will also confirm your start date.
*Please note we will not be contacting the unsuccessful candidates.
How can we help?
If you are looking for a Contract Electronics Manufacturing partner, submit your enquiry today and a member of our team will be in touch shortly.
Are you experiencing an issue with your Sony product? Tell us about it and our team of expert technicians will be in touch.
Are you looking for office space with fantastic amenities and 24/7 security? Enquire today with your requirements and our team will be in touch with information about our availability.
We are a socially aware business which seeks to support our local community You can submit your request today using the form on the right. Please note that we can only support requests within a 30 mile radius from our facility. Our committee reviews requests on a monthly basis, so please allow a few weeks for our team to respond.
To arrange a visit for your school as a part of our educational programs, please submit your inquiry today. Our committed team will respond with guidance regarding availability within a week.
Ready to join the Sony team? Please submit your CV and cover letter today using the form on the right and our recruitment team will be in touch.