Overview
At Sony UK TEC we manufacture market-leading Sony Broadcast and Professional Audio & Video products. These product solutions combine unrivalled quality, reliability and choice. From movie making to TV drama, live sport broadcast to news studios, our cameras are made to capture the most exciting experience and bring it to you at the highest quality. Some of these experiences include Wimbledon, the Ryder Cup and several football World Cup events to name a few.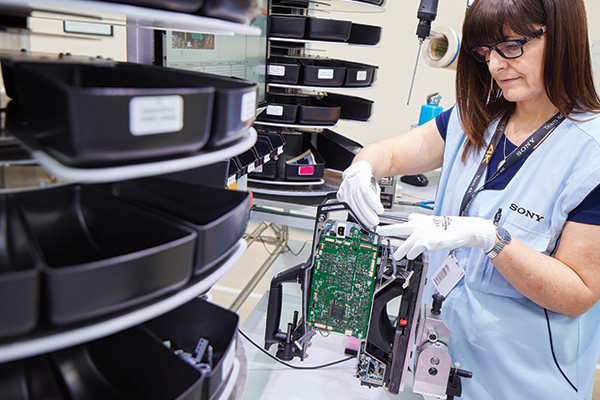 Combining precision, skill and innovation, the Sony Broadcast product range has been manufactured in South Wales since 1999. As the only Sony site outside of Japan to manufacture the latest 'next generation' 4K camera technology, we continue to provide products of highest quality and reliability for the professional market.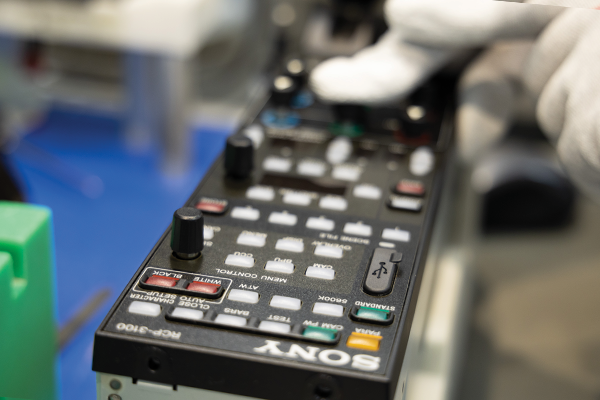 Service and Solutions
At our manufacturing centre, we are also the home of a comprehensive Service & Solutions division, where we provide our Sony customers with the highest quality, bespoke care for their products.
Sony Pro
Explore our full broadcast product range available in Europe
How can we help?
If you are looking for a Contract Electronics Manufacturing partner, submit your enquiry today and a member of our team will be in touch shortly.
Are you experiencing an issue with your Sony product? Tell us about it and our team of expert technicians will be in touch.
Are you looking for office space with fantastic amenities and 24/7 security? Enquire today with your requirements and our team will be in touch with information about our availability.
We are a socially aware business which seeks to support our local community You can submit your request today using the form on the right. Please note that we can only support requests within a 30 mile radius from our facility. Our committee reviews requests on a monthly basis, so please allow a few weeks for our team to respond.
To arrange a visit for your school as a part of our educational programs, please submit your inquiry today. Our committed team will respond with guidance regarding availability within a week.
Ready to join the Sony team? Please submit your CV and cover letter today using the form on the right and our recruitment team will be in touch.