Electronics Manufacturing Solutions
With 40 years' experience, a focus on learning and development, and a culture of continuous improvement, we can support your product at any stage of its journey. Every step of the way, we will be your reliable partner committed to delivering the highest level of quality results for your business.
Here is how we can help:

Introduction stage
From the initial conversation, our dedicated business development team will discuss your requirements in detail to understand how we can best support you.
At this stage we can provide expert guidance on:
Design for Manufacturing and Design for Test
Material sourcing and Product Lifecycle Management including:

Vendor selection support
Alternative component sourcing, flexibility, and inventory management
Competitive pricing and reduced lead times
Find out more about our Supply Chain Management solutions here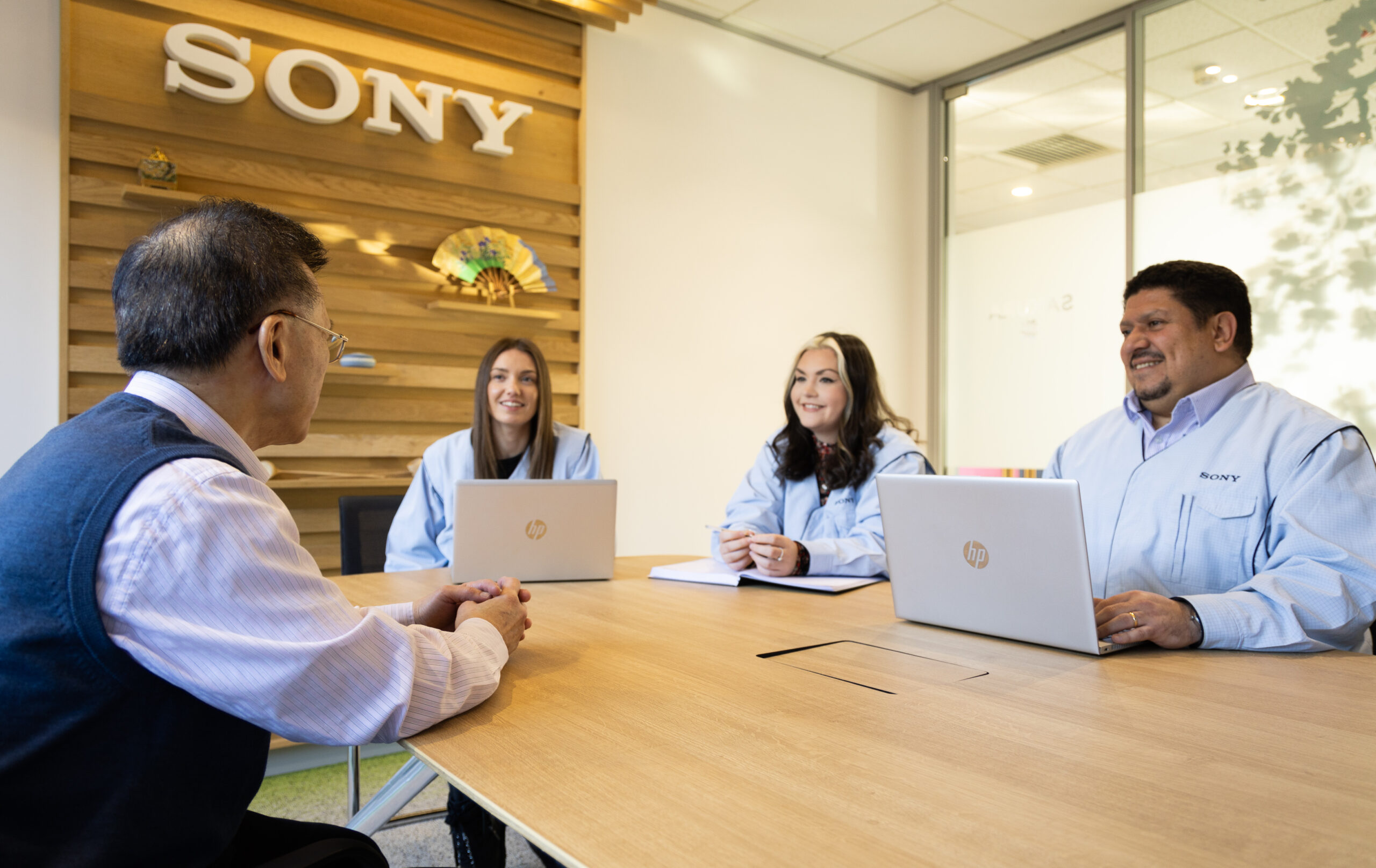 Manufacturing Capabilities
Explore our flexible and scalable offering below
Small lot build and Prototyping
New Model Introduction (NMI) – During the initial stages of introducing your product at our facility, we follow a thorough NMI process to ensure we deliver the highest quality results from day one.
Bespoke process design and set-up
Bespoke test equipment design and set-up
Rapid tooling & 3D printing onsite
Compliance assurance
Electromagnetic Compatibility (EMC) Testing
Safety Testing, Drop & Vibration
Robotic and manual through-hole mount
PWB mounting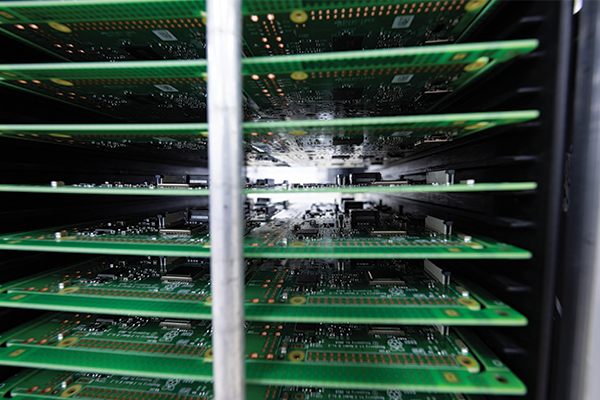 ● Solder paste printers
● In-line solder paste inspection (SPI)
● In-line automated optical inspection (AOI)
● Flying probe testing & In-circuit testing (ICT)
● Functional testing at PCBA level
● Thermocycling
● Conformal Coating
● Potting
● Hi-pot testing
● Heller 12 zone reflow oven
● Selective soldering
● Water based flux
Board Sizes
● Min 48 x 48 mm
● Max 610 x 610 mm
Component Size
● Min 02 x 01 mm
● Max 102 x 102 mm (with special nozzles for some components)
Max Component Height –  38.1 mm
Gap Between Parts 

0.11mm

0.18m
Component Placement Capabilities
● PoP (Part on Part)
● Components can be placed at all angles
● BGA Pitch size we currently place is 0.28mm with capability of 0.16mm
● Capability to place Through Hole Connectors (Intrusive Solder)
● Capability to place Tray Parts
● Capability to place Components from Stick Feeder (prototype stage only)
● Laser Etch Boards for Identification
● Pry and dye testing
● X-ray inspection
Our 3D printers' capabilities range from low-cost, high-volume manufacturing of prototypes, tools, jigs and fixtures to high quality, accuracy, and strength components for use with automation and robotics.
Each printer has a different specialisation, such as high detail and surface finish or high accuracy and speed, suitable to meet a variety of requirements. We work with a wide range of materials such as PLA, resin and carbon fibre. This means we can deliver various properties including high rigidity, heat deflection, impact resistance, low wear and many more.
Product Group team
● Securing the link between design, production, and engineering
● NMI (New Model Introduction) co-ordination
● Component and product change & trials co-ordination, along with problem investigation
● Dedicated customer management
● Robust milestone process control
Industrial Engineering
● Process design, optimization and IoT data collection points
● Kaizen – continual improvement activities
● Operation standards creation and operator training
● DFM feedback and recommendations at design trial stage
● Process FMEA (failure mode and effect analysis)
Test Engineering
● In-house small batch circuit board development and manufacture for internal test processes
● Ability for rapid development, debug, and online deployment
Equipment Engineering
● Onsite machine shop
● Design and implementation of innovative equipment to improve quality and efficiency
Manufacturing Development Engineering
● Mechanical CAD (for process layout and automation design and manufacture)
● 3D printing
Scale-up Manufacturing
Highly skilled hand-build for complex, high-end products
Automation of assembly and test processes to help manage production costs and demand
Software and System integration and configuration
Continuous process improvement
Continuous investment in training and innovation, working in collaboration with your team on long-term planning and demand management
Support to expand into new markets, including through introduction to our network and gaining all required accreditations to meet the requirements
A seamless process of introducing model variations and new products into the existing process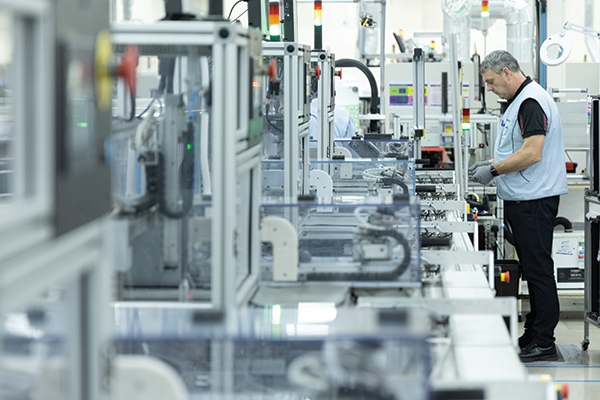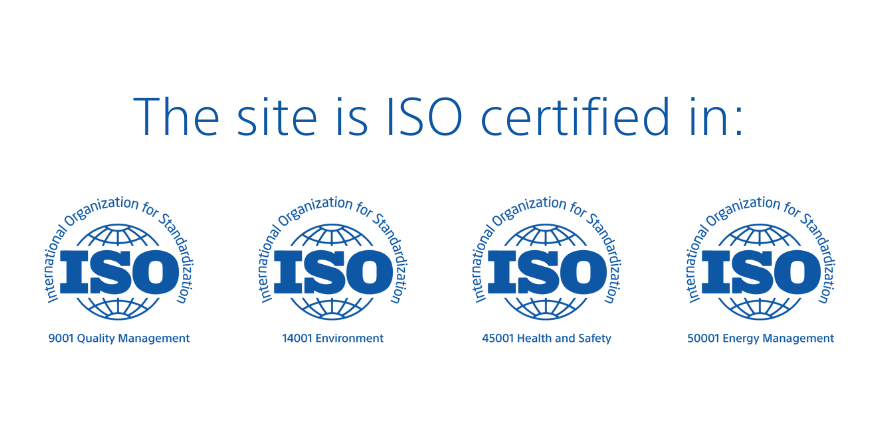 Logistics and Distribution
Warehousing and inventory management
High levels of security
Worldwide distribution channels
Competitive distribution costs
Tailored logistics models to suit your requirements
Sustainable shipping and freight solutions to minimise negative impact on the environment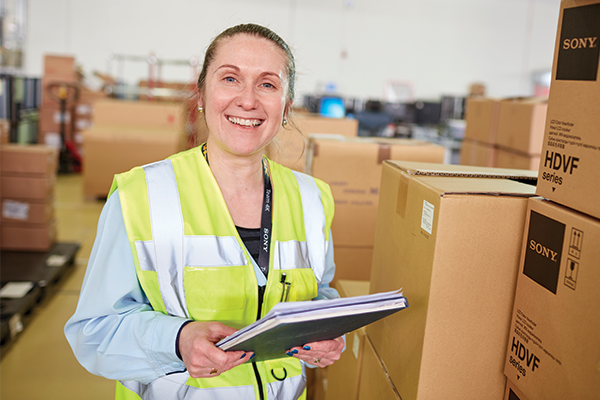 Aftersales Support
If required, our onsite service centre offers continued support for your product once it's on the market, including:
Our onsite Technical Information Centre can handle support calls from your customers
Service and Repair capabilities under the same roof where your product is made
Access to market fault data and more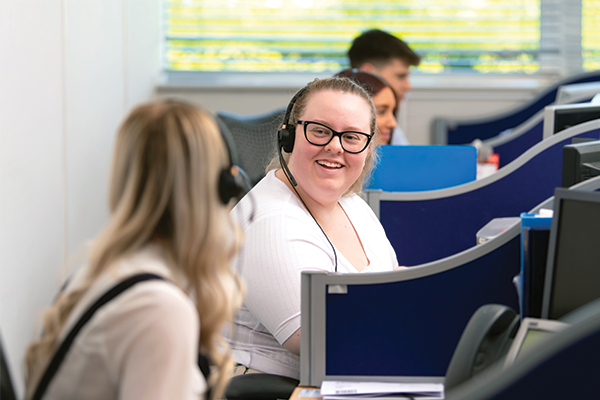 How can we help?
Get in touch with us, and let's discuss how we can collaborate
A further glimpse into our facility
How can we help?
If you are looking for a Contract Electronics Manufacturing partner, submit your enquiry today and a member of our team will be in touch shortly.
Are you experiencing an issue with your Sony product? Tell us about it and our team of expert technicians will be in touch.
Are you looking for office space with fantastic amenities and 24/7 security? Enquire today with your requirements and our team will be in touch with information about our availability.
We are a socially aware business which seeks to support our local community You can submit your request today using the form on the right. Please note that we can only support requests within a 30 mile radius from our facility. Our committee reviews requests on a monthly basis, so please allow a few weeks for our team to respond.
To arrange a visit for your school as a part of our educational programs, please submit your inquiry today. Our committed team will respond with guidance regarding availability within a week.
Ready to join the Sony team? Please submit your CV and cover letter today using the form on the right and our recruitment team will be in touch.