Community Support
Under the slogan "For the Next Generation" and based on our policy of community engagement. At Sony, it is our responsibility as a global company to recognise various social issues and contribute to the creation of a sustainable society via community engagement activities.
Nominated Charity
As part of our corporate social responsibility policy, Sony UK Technology Centre, Pencoed selects one organisation as our annual adopted charity that our main funding efforts are geared towards.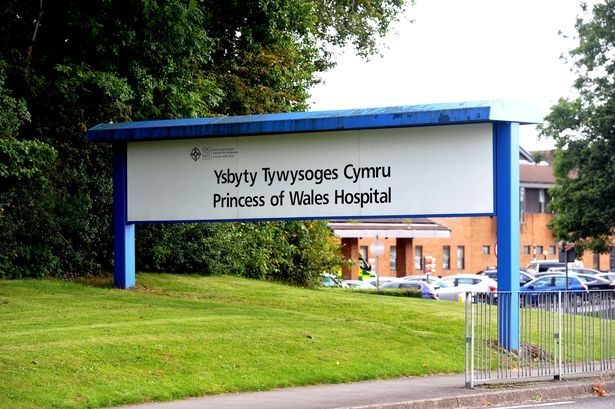 Why do we support the Children's Ward, Princess of Wales Hospital in Bridgend?
Part of our commitment to the community is to inspire the next generation. Thus, our Corporate Social Responsibility (CSR) team recognises that supporting young people and their wellbeing is very important. The fantastic work which the team at the Children's Ward, Princess of Wales Hospital in Bridgend does every day, both for the children and their families, really resonates with our own commitment. Which is why we have supported the ward for the last 10 years and continue to support it today.
Many people at Sony UK TEC will know a family member or a friend who has been under the care of the Children's Ward. Therefore, all our Team Players are very passionate and committed to supporting the ward and their great work.
Some of our fundraising activities…
Requesting Our Support
We support local organisations with donations which are usually in the form of a modest product to help with fundraising and/or raffle initiatives. Organisations we will consider are required to match the following criteria:
Local charities, local community organisations, and other youth groups located within a 30-mile radius of Sony UK Technology Centre.
Charities and organisations that fall outside the scope of the committee include the promotion of religious ideas, sexist or racist groups, political groups, private or secret societies, and profit-making bodies.
Applications will only be considered when submitted on the 'Charity, Community and Sponsorship' form linked at the bottom of this page.
Please note, our committee meets once at the end of every month so please allow approximately 4 weeks for your application to be processed.
How can we help?
If you are looking for a Contract Electronics Manufacturing partner, submit your enquiry today and a member of our team will be in touch shortly.
Are you experiencing an issue with your Sony product? Tell us about it and our team of expert technicians will be in touch.
Are you looking for office space with fantastic amenities and 24/7 security? Enquire today with your requirements and our team will be in touch with information about our availability.
We are a socially aware business which seeks to support our local community You can submit your request today using the form on the right. Please note that we can only support requests within a 30 mile radius from our facility. Our committee reviews requests on a monthly basis, so please allow a few weeks for our team to respond.
To arrange a visit for your school as a part of our educational programs, please submit your inquiry today. Our committed team will respond with guidance regarding availability within a week.
Ready to join the Sony team? Please submit your CV and cover letter today using the form on the right and our recruitment team will be in touch.