Have you ever wanted to go into space? That's the dream of many primary school children. While it's unlikely that they will make it into orbit, they can get their code there with the Astro Pi Challenge. The Astro Pi Challenge is a European Space Agency (ESA) project that gives children the opportunity to conduct scientific investigations in space by writing computer programs that run on Raspberry Pi computers aboard the International Space Station (ISS).
International Space Station (Wikipedia)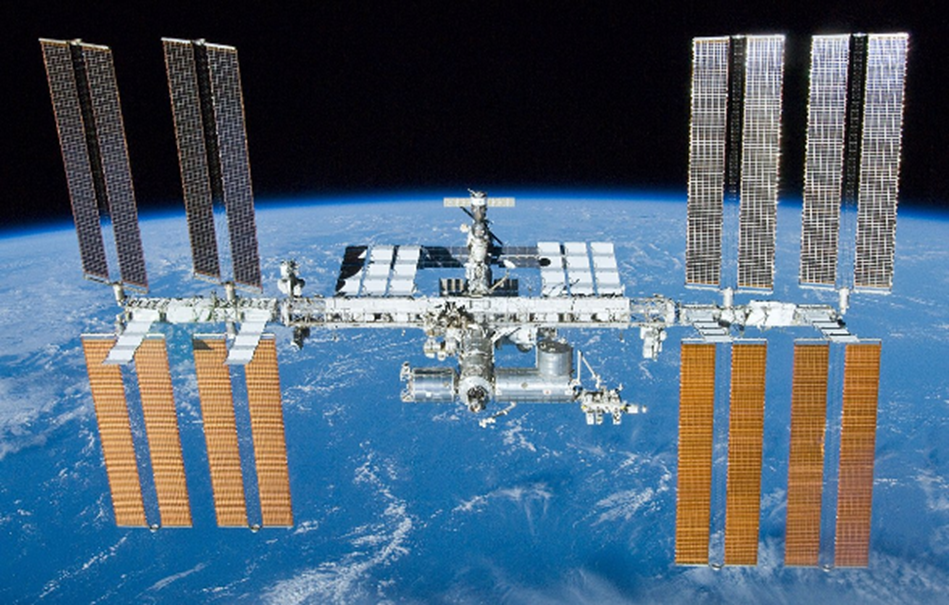 In 2015, Tim Peake took two Raspberry Pi computers equipped with sensors to the ISS. They were used to run a series of experiments designed by students and young people, supported by ISS crew.
Each year since then, ESA, in collaboration with the Raspberry Pi Foundation, has made the challenge available to all students and young people in ESA countries and associate member states. There are two ways for you to take part:
Mission Zero
Mission Zero is ideal for beginners as no coding experience is necessary and it is a great way to get started with Python programming language. No equipment is needed and all entries that follow programme rules are guaranteed to have their code used in space. Children will receive a certificate showing the location and orbit path of the ISS when their programme is "launched". Using the online simulator trinket.io, participants send a message to the astronauts aboard the ISS including images and, using the sensors, measure the humidity aboard the ISS. The project is very well resourced, including a step-by-step guide that can be followed online or printed, as well as a code-along video. So, lack of experience is not an excuse! An added extra to this year's programme is the introduction of two new upgraded Astro Pi computers that need to be named. Participants can vote for their favourite name from a list included in the step-by-step guide. I've completed the Astro Pi Challenge with children from Year 4-6 as part of an after-school club and they found it incredibly enjoyable sharing their code not only with others on this planet but in space!
Mission Space Lab
Aimed at young people up to 19 years old, Mission Space Lab allows you to explore life in space and life on Earth like never before. All entries that are accepted receive a free Astro Pi kit for students to develop their experiments. Housed aboard the Columbus module, both Astro Pi computers are fitted with a set of basic sensors, including a humidity sensor, a temperature sensor, a pressure sensor and an IMU (Inertial Measurement Unit) that incorporates an accelerometer, gyroscope, and magnetic sensor. In addition, new sensors for the 2021 challenge include a PIR (Passive Infrared) sensor and a colour luminosity sensor. For Life on Earth, one of the Raspberry Pi's is situated in a window facing Earth. You will be able to use either the visible or near-infrared camera to explore Earth. These can be used to explore forests, mountains, cities, or analyse aspects such as cloud coverage. The near-infrared camera can be used to calculate NDVI (Normalised Differentiated Vegetation Index), which helps differentiate vegetation from other types of land cover as well as the health of the vegetation cover.
NDVI in the UK in June and October – Wikipedia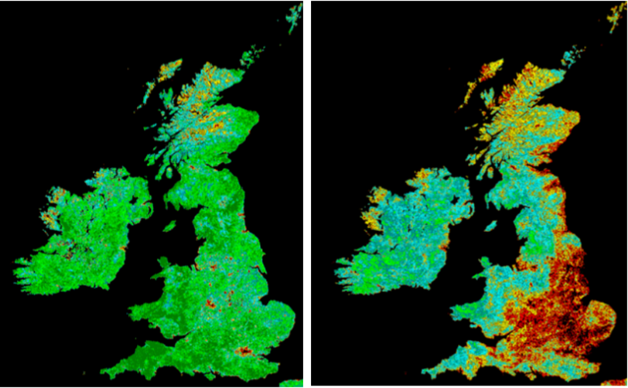 This Challenge is also an opportunity to delve into machine learning and artificial intelligence. As this type of program requires a lot of processing power, a machine learning processor is available leaving the main processor to focus on the core experiment tasks.
Both challenges are fantastic ways for students of all ages to get involved in coding for a real purpose. The support for teachers is outstanding and the opportunity to have your code transmitted via the International Space Station is out of this world!
How can we help?
If you are looking for a Contract Electronics Manufacturing partner, submit your enquiry today and a member of our team will be in touch shortly.
Are you experiencing an issue with your Sony product? Tell us about it and our team of expert technicians will be in touch.
Are you looking for office space with fantastic amenities and 24/7 security? Enquire today with your requirements and our team will be in touch with information about our availability.
We are a socially aware business which seeks to support our local community You can submit your request today using the form on the right. Please note that we can only support requests within a 30 mile radius from our facility. Our committee reviews requests on a monthly basis, so please allow a few weeks for our team to respond.
To arrange a visit for your school as a part of our educational programs, please submit your inquiry today. Our committed team will respond with guidance regarding availability within a week.
Ready to join the Sony team? Please submit your CV and cover letter today using the form on the right and our recruitment team will be in touch.