Sony UK Technology Centre (UK TEC), a division of Sony Europe B.V., is delighted to announce the successful launch of the highly anticipated HXC-FZ90 camera at its manufacturing site in Pencoed. The exclusive event, held on the 14th and 15th of June 2023, showcased the cutting-edge capabilities of this next-generation 4K camera technology to industry professionals and enthusiasts.
The new and versatile 4K-ready live production system camera redefines creativity for broadcasters and event production companies. The lightweight and robust camera seamlessly integrates into studios, events, corporate environments, and sports arenas, unlocking limitless possibilities. Complimenting Sony's entry-level 4K solutions, empowering filmmakers, and production teams to push boundaries.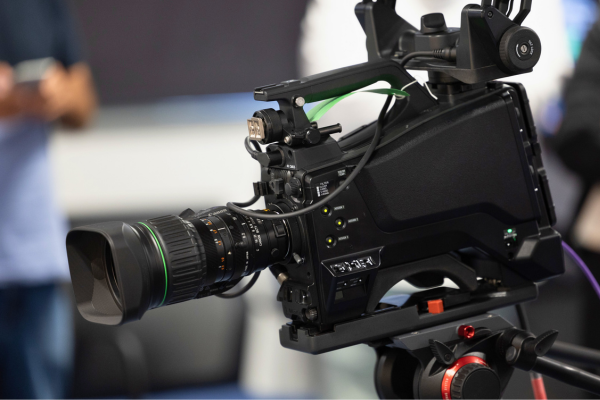 "We are honoured to have hosted the launch of the HXC-FZ90 camera at our facility in Pencoed," said Rob Wilson, Managing Director of Sony UK Technology Centre.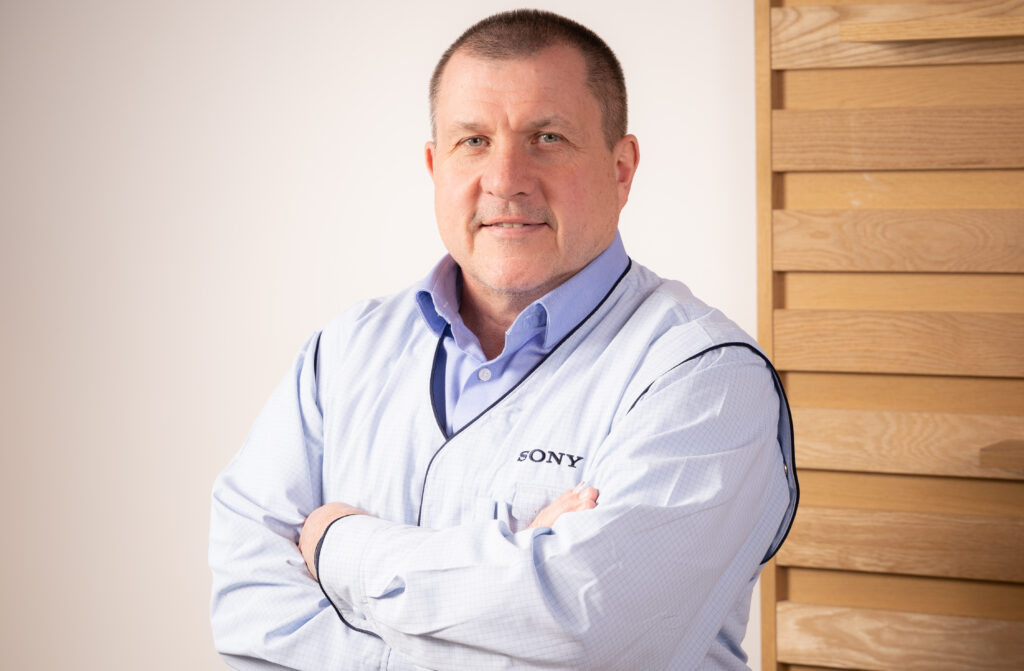 "It is thanks to the design and marketing teams within Sony Corporation that this idea came to fruition. Their dedication, creativity, and meticulous attention to detail have played a crucial role in developing the HXC-FZ90 camera, which is poised to revolutionise the industry. From conceptualisation to execution, the collaborative efforts of these teams have brought about a cutting-edge product that pushes the boundaries of technology and meets the evolving needs of our customers.
"This event is also a testament to the exceptional work carried out by our skilled workforce here in South Wales, and it reinforces our commitment to bringing high-quality manufacturing and innovation to the region."
Sony UK TEC has been at the forefront of manufacturing the Sony Broadcast product range since 1999, serving as the only Sony site outside of Japan to produce the latest 'next generation' 4K camera technology since 2017. With a steadfast dedication to delivering products of the highest quality and reliability for the professional market, the Pencoed facility has played a pivotal role in bringing work and boosting the local economy in Wales.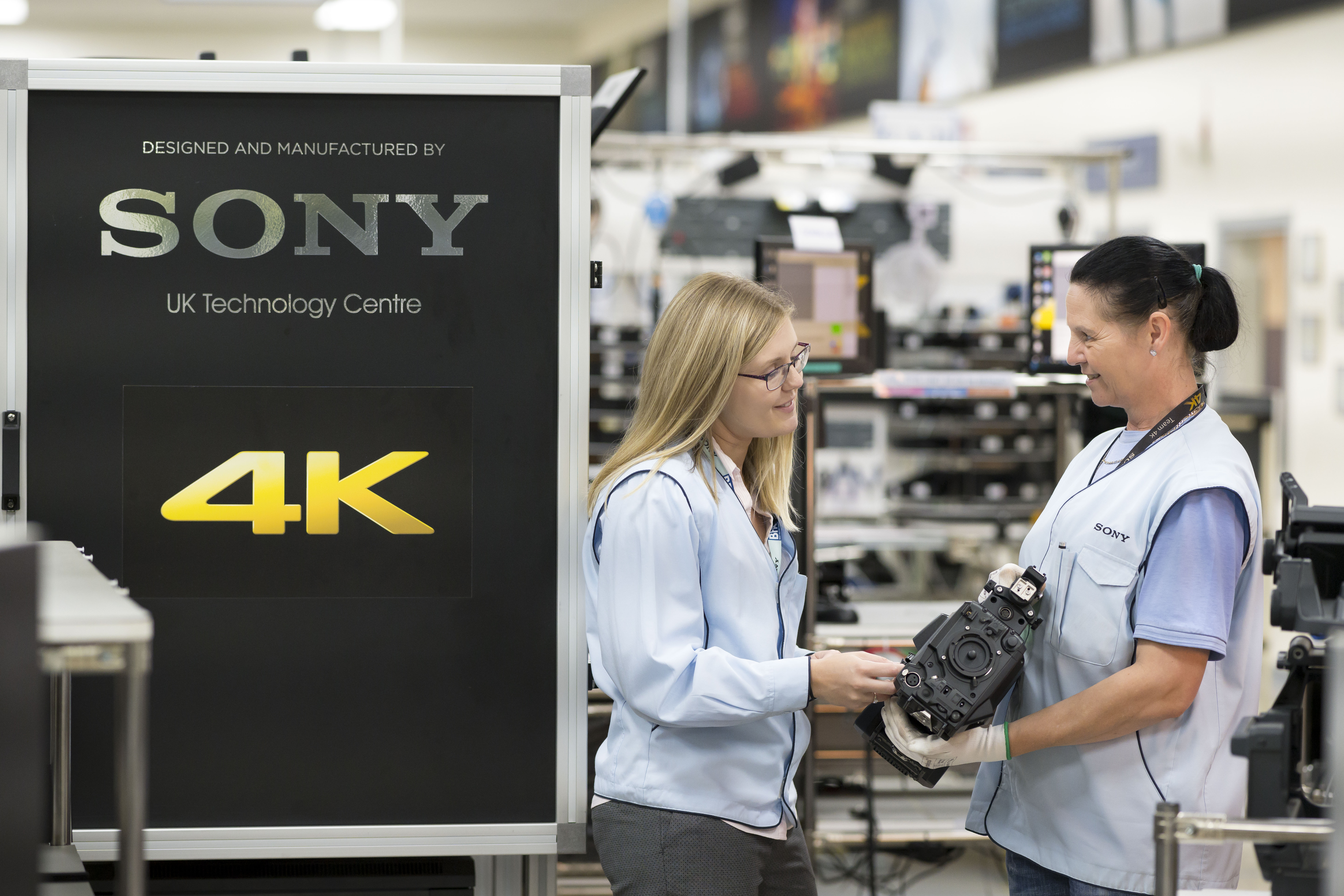 Beyond its manufacturing excellence, Sony UK TEC takes immense pride in its commitment to sustainability. As pioneers in Sony Electronics, Sony Europe sites, including UK TEC, have been powered by 100% renewable energy since 2020. Meeting stringent criteria such as ISO 14001 standards, the site proudly holds ISO 14001 (environmental) and 50001 (energy) certifications, demonstrating its excellence in external audits.
The manufacturing facility already operates 900 solar panels, generating approximately 8% of its energy requirements. In a significant development, the facility has recently obtained grant approval to install additional solar panels, aiming to increase its self-generated energy capacity to around 25%. This expansion will drastically reduce reliance on external power sources and reinforce Sony UK TEC's dedication to prioritising renewable and green energy.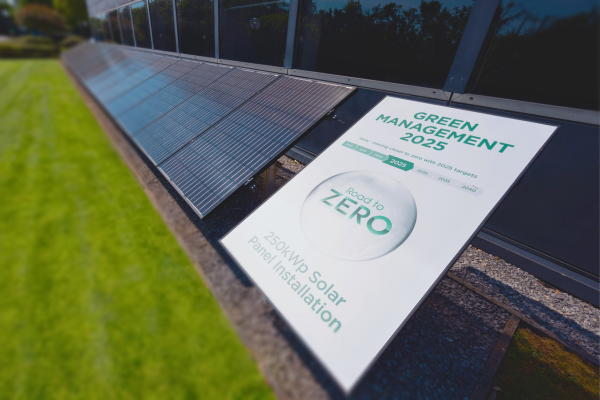 Furthermore, the facility's environmental endeavours focus on refurbishment and repair. By giving precedence to restoring electronic devices rather than replacing them entirely, Sony UK TEC significantly reduces waste and generates a better return on investment (ROI) for both the company and its customers. When replacements are necessary, the focus is on replacing faulty components rather than discarding the entire device. The facility also actively engages in recycling efforts by repurposing and recycling certain parts, further minimising its environmental impact.
Incorporating innovative measures into its manufacturing process, UK TEC integrates system robotics and utilises 3D printed parts, optimising efficiency, reducing waste, and minimising environmental impact. System robotics enhance production efficiency, while 3D printing technology allows for more precise manufacturing, reducing material waste and energy consumption. These forward-thinking practices not only contribute to a greener manufacturing process but also position Sony UK TEC as a frontrunner in technological advancements.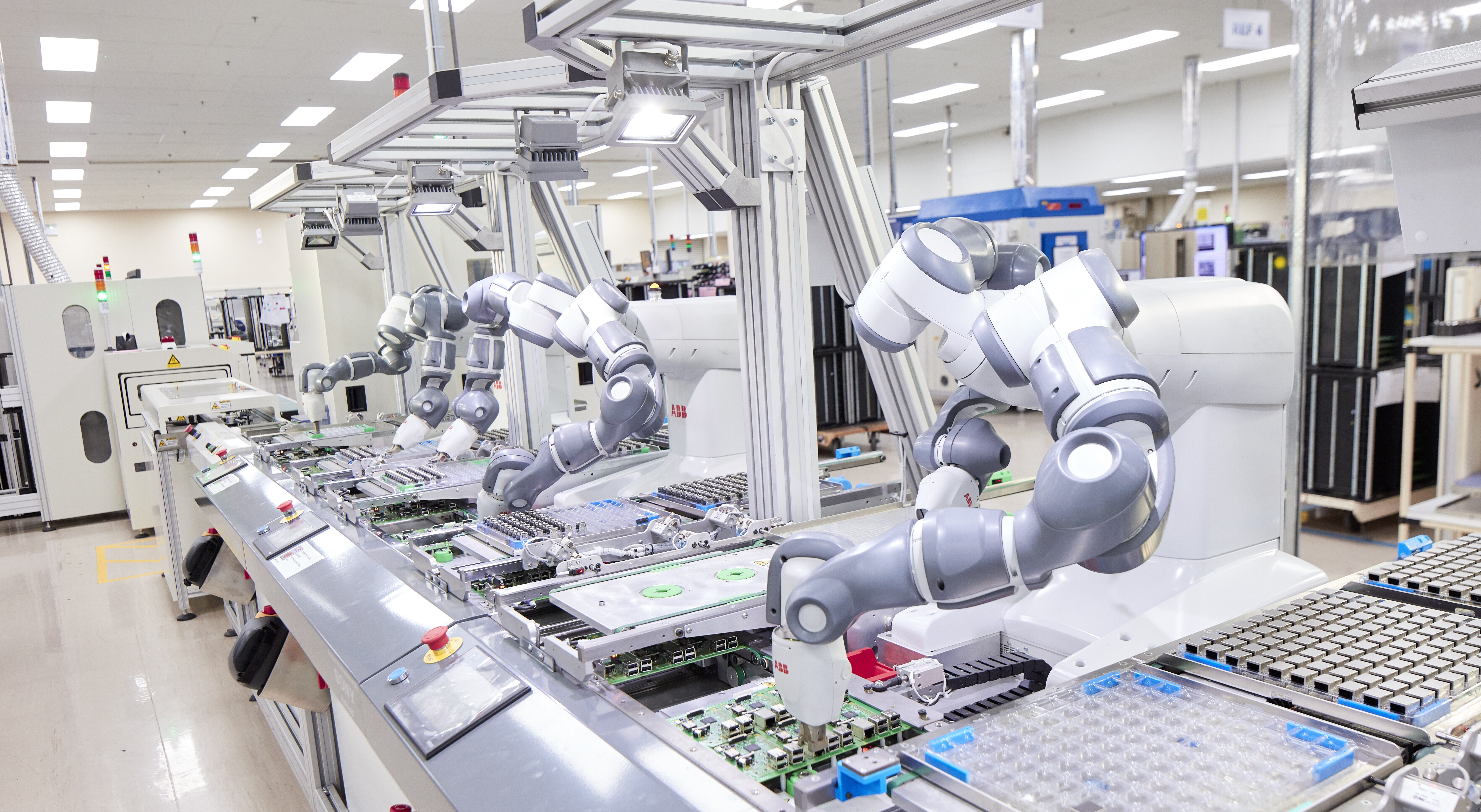 The successful launch of the HXC-FZ90 camera at Sony UK TEC in Pencoed exemplifies the dedication of the facility to driving innovation, supporting local economies, and spearheading environmental sustainability. With its focus on manufacturing excellence, renewable energy, and environmentally conscious practices, Sony UK TEC continues to make a significant positive difference in the industry.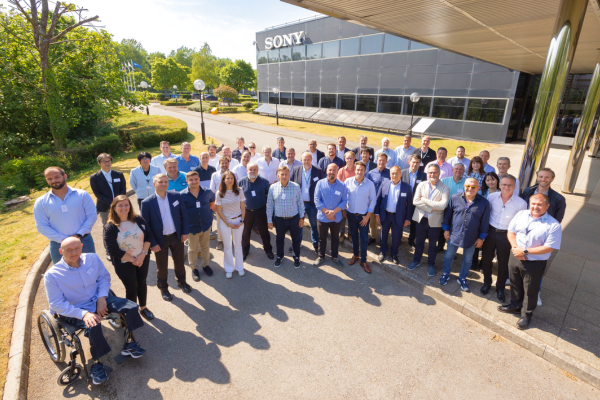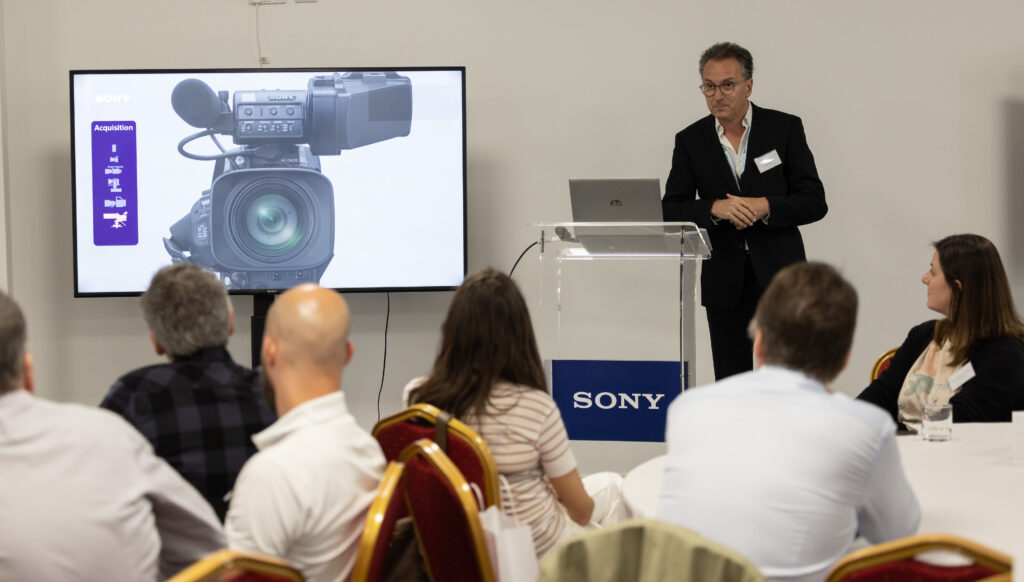 Director, Head of Sony Media Solutions Europe, Olivier Bovis, commented: "Introducing a product is always a significant milestone and having the chance to do so for the new camera at the very place where its journey begins, with the exceptional professionalism and dedication of the Pencoed team, presents a genuine opportunity to showcase the level of expertise that positions Sony as a prominent player in the media industry."
The HXC-FZ90 will be shipping during Winter 2023 and further details are available here.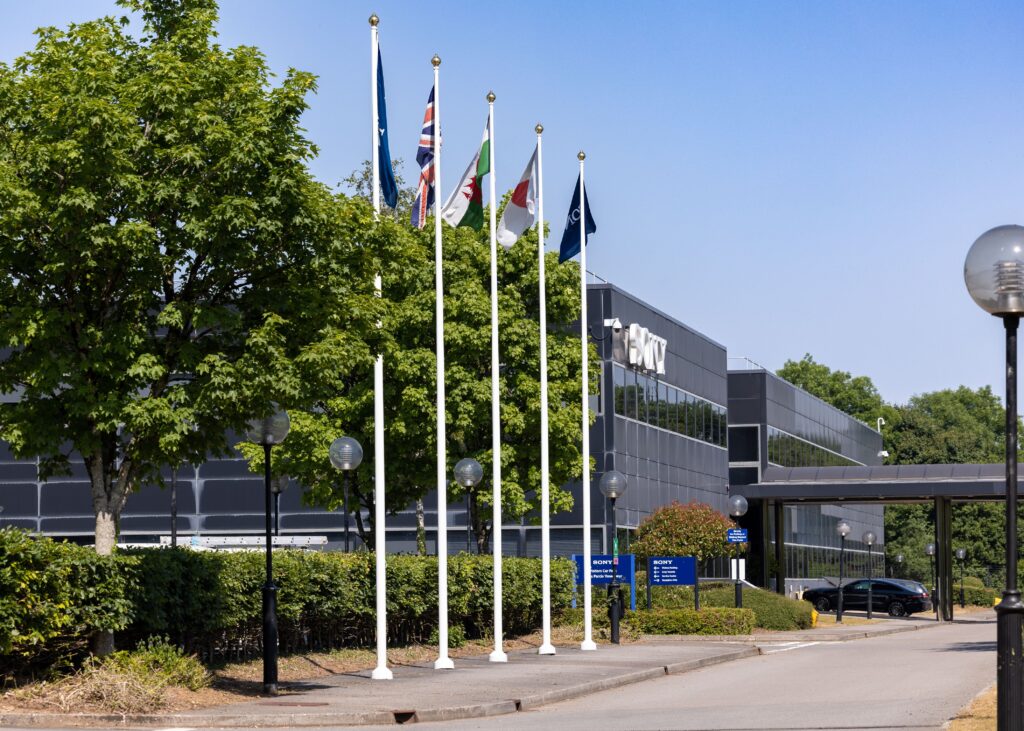 How can we help?
If you are looking for a Contract Electronics Manufacturing partner, submit your enquiry today and a member of our team will be in touch shortly.
Are you experiencing an issue with your Sony product? Tell us about it and our team of expert technicians will be in touch.
Are you looking for office space with fantastic amenities and 24/7 security? Enquire today with your requirements and our team will be in touch with information about our availability.
We are a socially aware business which seeks to support our local community You can submit your request today using the form on the right. Please note that we can only support requests within a 30 mile radius from our facility. Our committee reviews requests on a monthly basis, so please allow a few weeks for our team to respond.
To arrange a visit for your school as a part of our educational programs, please submit your inquiry today. Our committed team will respond with guidance regarding availability within a week.
Ready to join the Sony team? Please submit your CV and cover letter today using the form on the right and our recruitment team will be in touch.