Japan's UK Ambassador to the UK visits manufacturing giant, Sony UK Technology Centre, on his first visit to the plant in Wales.
Ambassador H.E Hayashi Hajime, visited Wales on 8th November 2022, to mark 50 years of Japanese investment in Wales. During his trip, the Ambassador, appointed to the role in December 2020, also held a meeting with the Minister for Economy, Vaughan Gething MS, where they discussed future trade opportunities between our two nations.
To celebrate some of the long-term shared artistic, economic, cultural, and technological successes of the relationship between Wales and Japan, the Ambassador visited various organisations and institutions, including food and drinks brand Princess Group and Cardiff University. Mr. Hajime also took part in the 60th Anniversary celebrations at Atlantic College in Llantwit Major, providing the opportunity to meet Japanese Students that are currently studying at the college.
His trip also saw him visit global manufacturing leader Sony UK TEC, based in Pencoed, which manufactures market-leading Sony Broadcast and Professional Audio & Video products for worldwide distribution.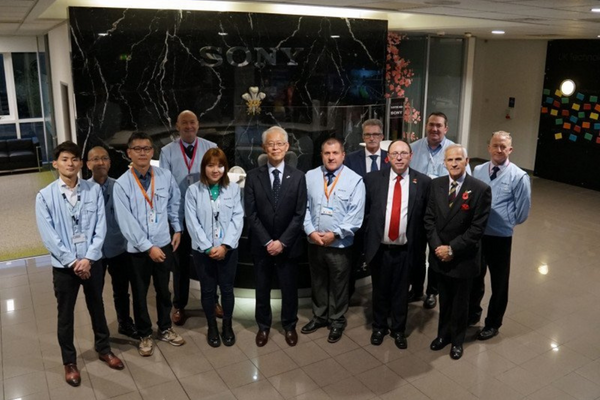 Accompanying him to the facility were Mr. Hiroaki Takano (Second Secretary, Economic Section, Embassy of Japan in the U.K); Mr. Keith Dunn OBE (Honorary Consul for Japan in Wales); Mr. Philip Hubbard OBE DL (Vice Lord- Lieutenant for Mid Glamorgan); and Mr. Stuart Lyden (Welsh Government). The dignitaries met the plant's newly appointed Managing Director, Mr. Rob Wilson, and his Senior Leadership team, and experienced a tour of the manufacturing facility.
Throughout this session, the Ambassador saw in action the highly skilled teams and cutting-edge processes required to deliver the latest high-end technology to market, including world-class Sony broadcast equipment, as well as products of Sony UK TEC's contract manufacturing customers – Raspberry Pi computers, smart city technology innovator Telensa, and office solution technology Nimway, among others.
The Ambassador was privy to the collaborative efforts of the Sony team to maintain high quality at the facility, as well as the passion exhibited by its Team Players.
Managing Director, Rob Wilson said the visit had been "insightful" to the collaborative effort between Wales and Japan and "inspired him" to progress innovations within the company.
He said: "The Ambassador's visit truly shines a light on the fantastic collaborative work that Japan and Wales are undertaking, and the incredible things we can continue to achieve if we continue to work together.
"We, at Sony, were honoured to welcome the Ambassador to our facility and showcase our highly successful operation, which encompasses the diverse spectrum of both modern Wales and Japan.
"I'm sure I speak for everyone involved when I say that the day was incredibly enjoyable and informative for everyone in attendance. We look forward to welcoming Mr. Hajime and honoured guests here again in the future."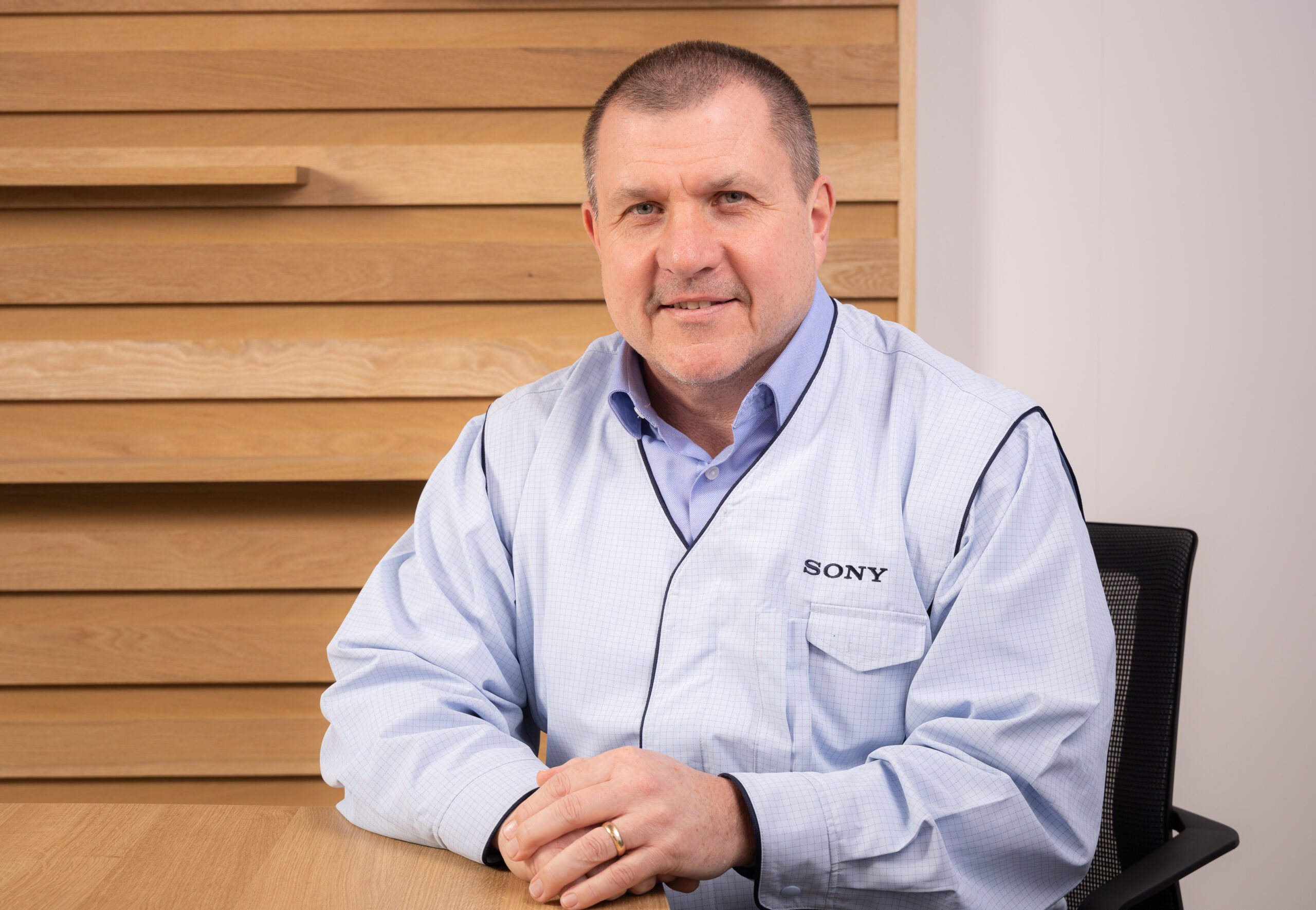 How can we help?
If you are looking for a Contract Electronics Manufacturing partner, submit your enquiry today and a member of our team will be in touch shortly.
Are you experiencing an issue with your Sony product? Tell us about it and our team of expert technicians will be in touch.
Are you looking for office space with fantastic amenities and 24/7 security? Enquire today with your requirements and our team will be in touch with information about our availability.
We are a socially aware business which seeks to support our local community You can submit your request today using the form on the right. Please note that we can only support requests within a 30 mile radius from our facility. Our committee reviews requests on a monthly basis, so please allow a few weeks for our team to respond.
To arrange a visit for your school as a part of our educational programs, please submit your inquiry today. Our committed team will respond with guidance regarding availability within a week.
Ready to join the Sony team? Please submit your CV and cover letter today using the form on the right and our recruitment team will be in touch.