Rock Band is the first project you meet when starting a code club. It is a great introduction to Scratch and many children enjoy the simple structure that allows plenty of tinkering and exploration. The project introduces blocks and how they interact. It exposes us to all the main elements within Scratch, particularly the Code, Costumes and Sounds tabs. It allows learners to incorporate sounds and animations.
When I work through this project with classes, I don't specify what sprite and background to use but rather leave it up to them. It is quite a short project, which makes it ideal for inexperienced or younger learners.
The project begins with navigating the interface and replacing the Scratch the Cat sprite with one of choice. Once the sprite and background have been selected, the project introduces an element of Scratch that not many people use, extensions.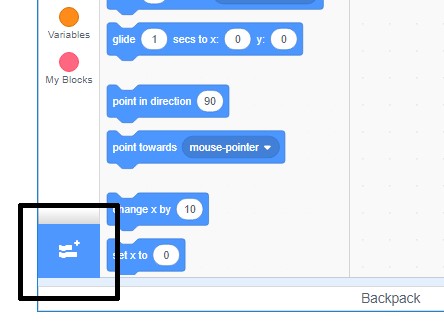 There are 11 extensions that allow Scratch to work in different ways and interact with third-party components. In this project, we enable the music extension, providing instruments and musical variables. This project is the first to use GIFs to demonstrate how the blocks clip together, which, for inexperienced or younger learners, is a great addition.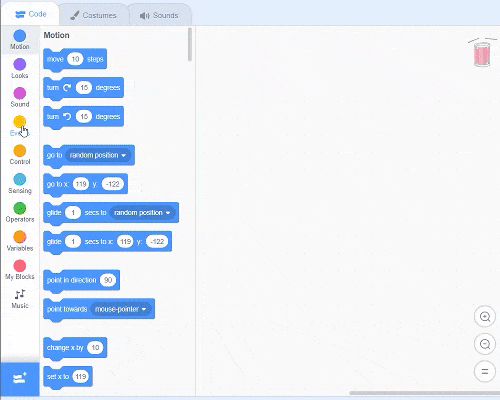 Once the blocks have been added to make a drum sound when clicked, the drum can respond to a different input, such as a key press. This introduces learners to a variety of inputs.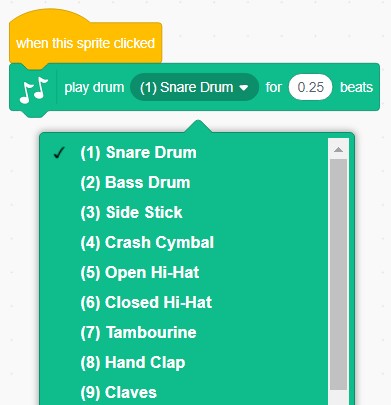 Adding a singer introduces sounds and how we can manipulate them. In the sounds tab, Scratch allows us to edit sounds in a variety of ways as well as record our own.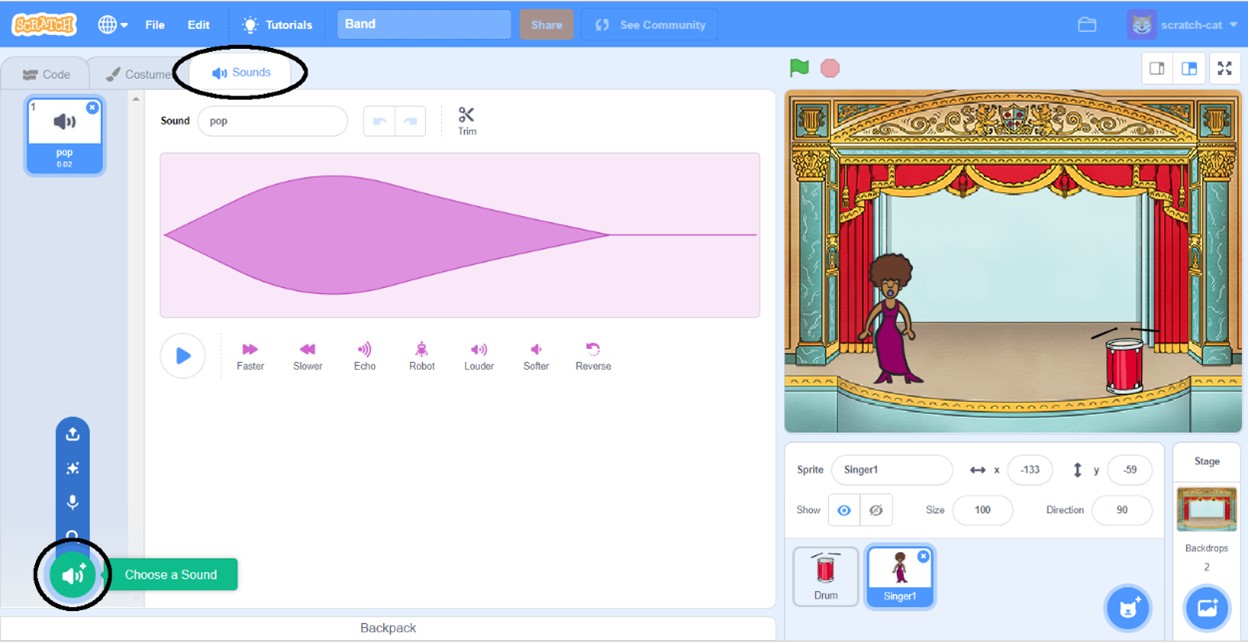 Now that we have different sounds for our "rock band", we can add animations to make our band look more interesting. This part of the project introduces the costumes tab. It shows how sprites can have a variety of different costumes, and how we can create our own.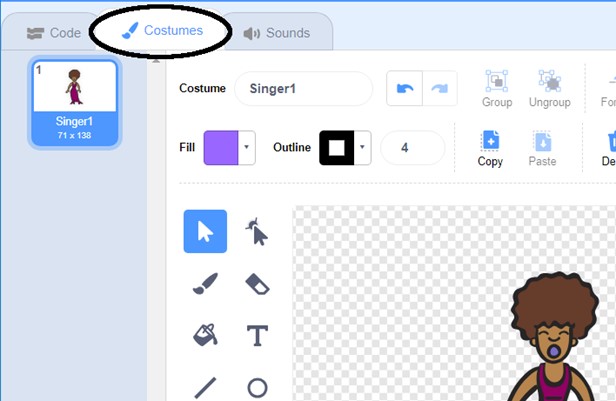 Once we've mastered the basics, this project gives us plenty of opportunities to put these skills into practice. We're challenged to add different instruments, animations and sounds to improve our "rock band". Even using a webcam to hit the cymbals!
Rock Band is a fantastic place to start with Scratch. It introduces the main elements quickly, concisely and in a fun way. Linking to a music theme in the classroom, this project can be extended, and the only limit is your imagination.
by Steve Lewis
Images from Raspberrypi.org are used under a Creative Commons licence.
How can we help?
If you are looking for a Contract Electronics Manufacturing partner, submit your enquiry today and a member of our team will be in touch shortly.
Are you experiencing an issue with your Sony product? Tell us about it and our team of expert technicians will be in touch.
Are you looking for office space with fantastic amenities and 24/7 security? Enquire today with your requirements and our team will be in touch with information about our availability.
We are a socially aware business which seeks to support our local community You can submit your request today using the form on the right. Please note that we can only support requests within a 30 mile radius from our facility. Our committee reviews requests on a monthly basis, so please allow a few weeks for our team to respond.
To arrange a visit for your school as a part of our educational programs, please submit your inquiry today. Our committed team will respond with guidance regarding availability within a week.
Ready to join the Sony team? Please submit your CV and cover letter today using the form on the right and our recruitment team will be in touch.