Hi, you've reached our Sony Alpha Camera Service and Repairs page. If you wish to explore our latest range of cameras and where you can purchase them, please visit our main Sony website.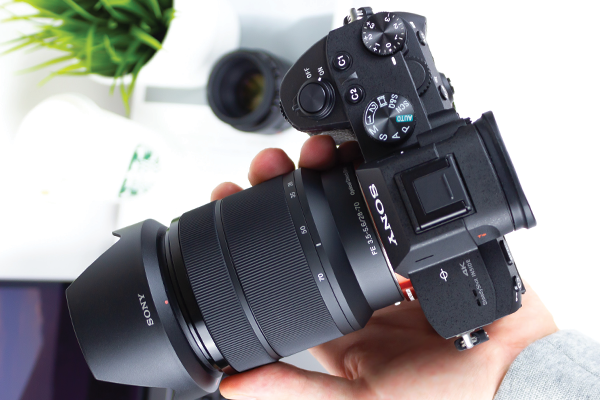 Accidents happen
Our Sony Alpha camera range is made to the highest quality standard and with creators in mind. We deliver imaging technology that is built to last and suited for the lifestyle of artists who go out into the world to capture the beauty of our nature or the most exciting moments in people's lives. We empower the adventurers, the makers, the people who dream in colours.
Sony Alpha is reliable, but accidents happen. Knocks, drops, scratches, bumps and other mishaps – our cameras are built to withstand a variety of conditions but sometimes luck may not be on your side.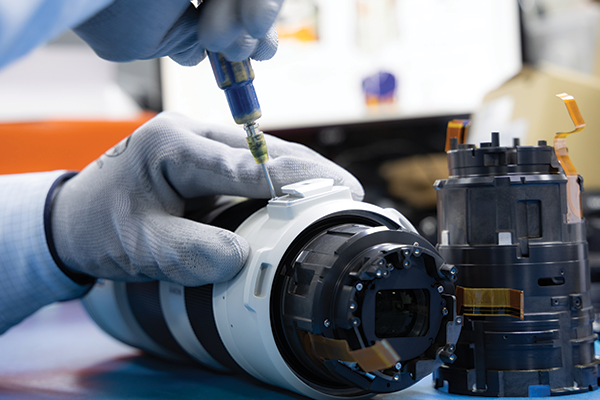 Our services
We have a strong culture of continuous learning, which means we provide support for the full range of technology, from our oldest models to the latest releases – if the parts are available, we can recover your camera to its best operating condition, and the Sony quality is guaranteed every time.
Hardware repairs
Sony Camera Sensor Cleaning (CCD) and Mirrorbox Cleaning
Lens adjustment
Bespoke project support
We provide support for all Sony Alpha cameras and accessory models, including Alpha lens.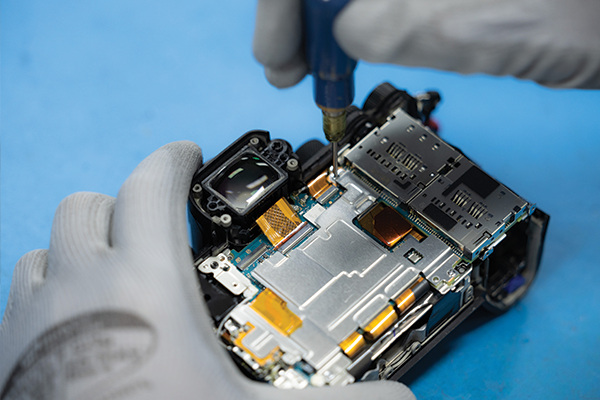 Why work with us?
We pride ourselves on our fast turnaround times, made possible thanks to our highly knowledgeable and flexible team of Sony technicians who run full diagnostics and deliver the highest quality repair of every product we receive. Our access to the official Sony supply chain means we are very cost-competitive, providing Sony standard of care for your camera at the best price.
Not only that, but we also have the bespoke Sony adjustment and calibration technology at our facility which means we can provide a level of care and precision that is not available elsewhere.

More than repairs
Working with Sony Alpha technology on a larger scale project?
Get in touch with us using the 'Sony Product Repair Enquiry' form at the bottom of this page and discuss your project with our team.
We are here to provide the bespoke solution you need.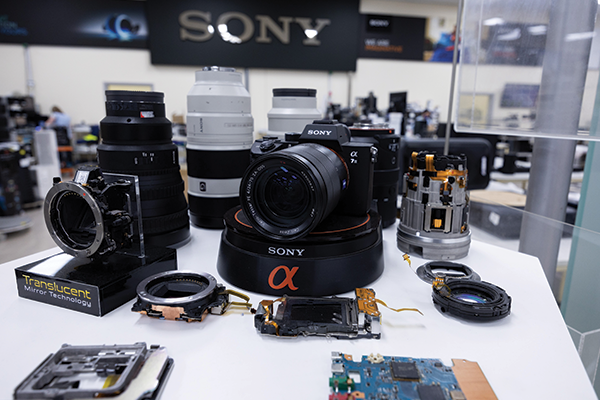 The first step, of course, is to get in touch with our team, detailing the problem or request as much as possible using the 'Sony Product Repair Enquiry' form at the bottom of this page.
Our specialist team will aim to respond within 48rhs and walk you through every step of the process. We might have more follow up questions which will help us evaluate the situation better.
If we can help, we will request that you send your product to us so we can run full diagnostics and determine the root cause of the problem. We can send you our specialist packaging – just speak to our team to choose the best option for you.
Please note: we won't be able to provide an estimate for the repair until we have physically assessed the product and identified the full extent of the repair need.
Once our expert technicians have completed the assessment, we will provide you with a quote for the repair.
At this point, you are welcome to decline, and we will return the product to you in its current condition.
Please note: in this case, we will charge you a standard fee for the diagnostics. This fee does not apply and the cost of the assessment is covered by us if you are happy to proceed with the repair.
If you decide to proceed, we will make every effort to restore your camera to its best performing condition as quickly as possible. We will keep you updated along the way, notifying you when the parts needed for the repair have arrived, when the product is ready and when it is dispatched.
Note on payment: please discuss your payment options with our team. We require that payment be made in full before we dispatch the product back to you.
How can we help?
If you are looking for a Contract Electronics Manufacturing partner, submit your enquiry today and a member of our team will be in touch shortly.
Are you experiencing an issue with your Sony product? Tell us about it and our team of expert technicians will be in touch.
Are you looking for office space with fantastic amenities and 24/7 security? Enquire today with your requirements and our team will be in touch with information about our availability.
We are a socially aware business which seeks to support our local community You can submit your request today using the form on the right. Please note that we can only support requests within a 30 mile radius from our facility. Our committee reviews requests on a monthly basis, so please allow a few weeks for our team to respond.
To arrange a visit for your school as a part of our educational programs, please submit your inquiry today. Our committed team will respond with guidance regarding availability within a week.
Ready to join the Sony team? Please submit your CV and cover letter today using the form on the right and our recruitment team will be in touch.