Sony UK Technology Centre (UK TEC) recently hosted an exclusive business event at its state-of-the-art manufacturing facility in Pencoed to commemorate the 50-year anniversary of Japanese business in Wales. The event, which took place on November 9, celebrated the vibrant Japanese business community flourishing in the region and emphasised the collaborative efforts fostered by Sony UK TEC.
Distinguished guests, including First Minister Mark Drakeford and Japanese Ambassador Hajime Hayashi, graced the occasion, marking it as a landmark celebration of the longstanding business relations between Japan and Wales. The event, attended by approximately 45 representatives from key figures in the Welsh Government, the Japanese Embassy, and various related organisations, highlighted the significance of international cooperation in driving growth and innovation.
Keynote speeches by First Minister Mark Drakeford and Japanese Ambassador Hajime Hayashi underscored the importance of the collaborative spirit and innovation potential among experts from Wales-based industries in the dynamic global business landscape. The event showcased the involvement of 23 Japanese businesses, such as Toyota Motor Manufacturing (UK), Panasonic, GS Yuasa Battery Europe Ltd, and more, reflecting the diverse and thriving Japanese business presence in Wales.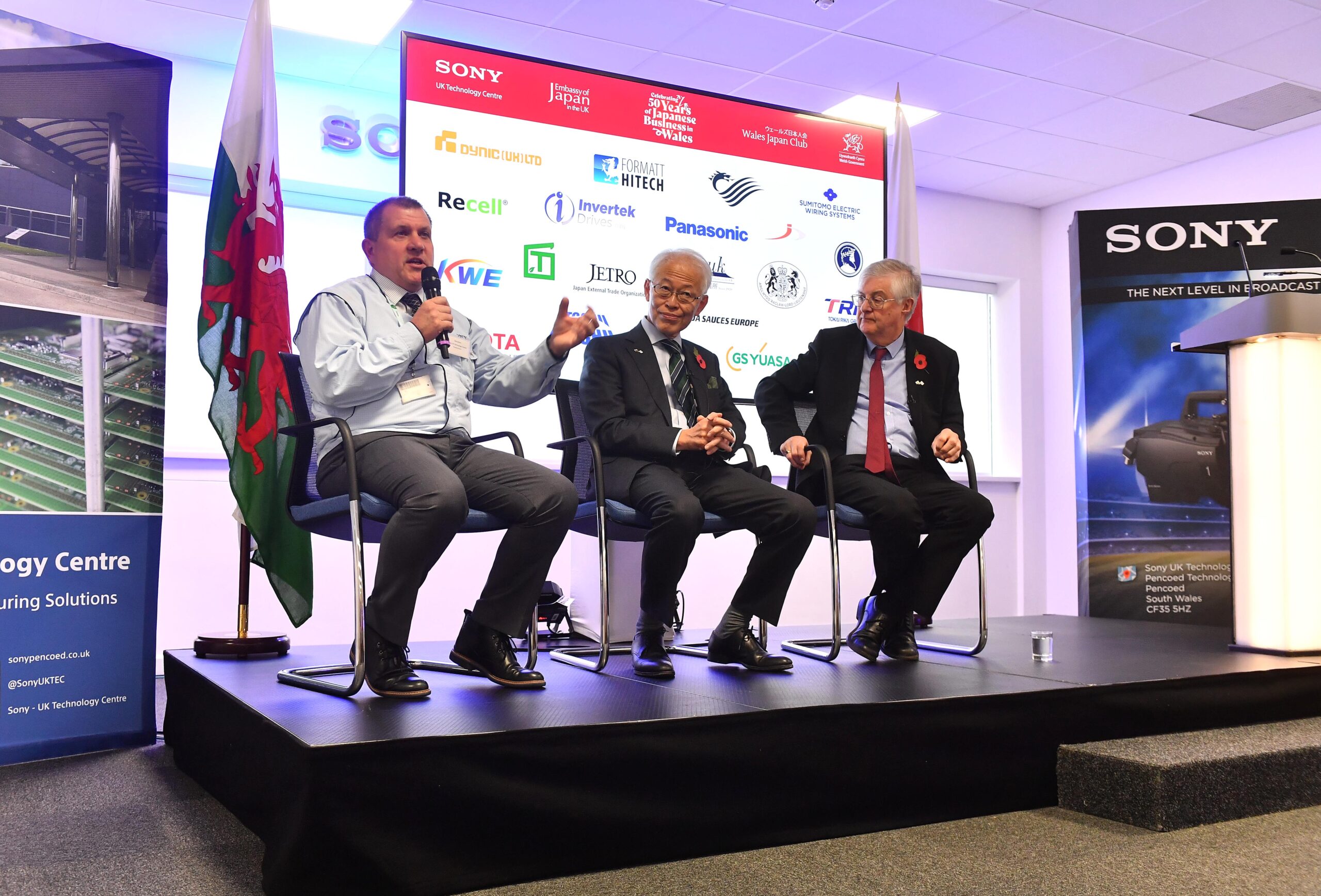 Rob Wilson, Managing Director of Sony UK Technology Centre, expressed the significance of the event, stating, "This was a fantastic event, further fortifying the business ties between our two cultures. The event showcased the innovation spirit and potential for collaboration among the varied and well-established businesses thriving in Wales."
First Minister Mark Drakeford acknowledged Sony's vital role in Wales, noting, "A pleasure to celebrate 50 years of Japanese investment in Wales. Half a century on, our friendship and bond with Japan remains strong, and I hope our relationship can strengthen and flourish for generations to come."
Japanese Ambassador Hajime Hayashi echoed this sentiment, expressing, "It was such a pleasure to be at this monumental networking event which brought together Japanese companies from across Wales for the first time."
As the event concluded, the collaboration between Japanese businesses and the Welsh Government was duly recognised and supported by both Sony UK TEC and its distinguished guests. The occasion not only honoured the 50-year milestone but also reinforced Sony UK TEC's commitment to growth and innovation in Wales, celebrating its strong Japanese roots.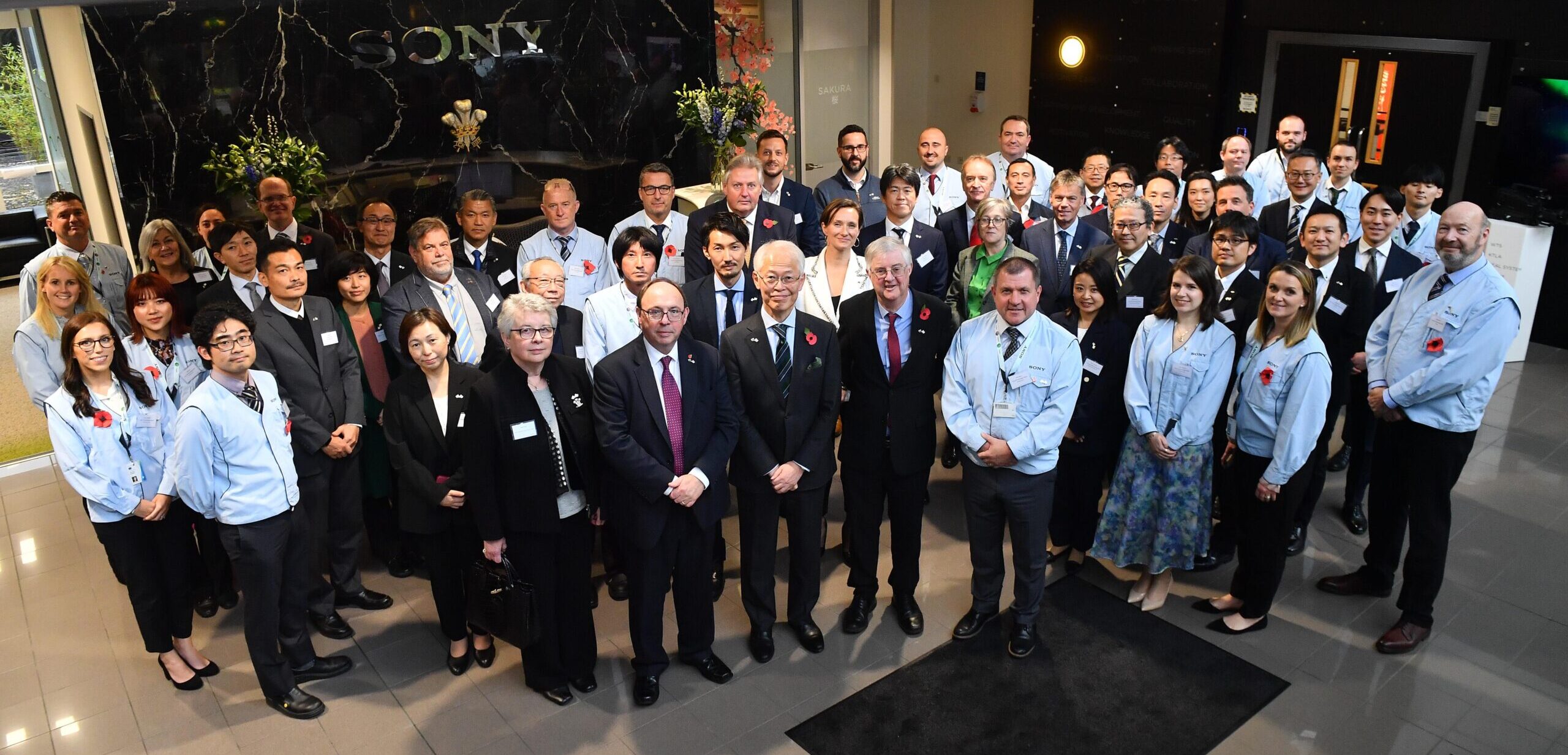 The attendees included representatives from the Embassy of Japan in the UK, Dynic UK Ltd, Formatt Hitech Limited, GS Yuasa Battery Europe Ltd, Honorary Consul for Japan in Wales, Invertek Drives Limited, ITOCHU Europe, Japanese Chamber of Commerce & Industry in the UK, Japanese School in Wales, JB Consultancy, JETRO, Kintetsu World Express, Panasonic, Ponthir Church in Wales School, ReCell Energy/ALHL, Senedd Cymru, Shoda Sauces Europe Company Limited, Sumitomo Electric Wiring Systems (Europe) LTD, The Delphi Network, Toyota Motor Manufacturing (UK), Transcend Packaging, TRB Ltd., and the Welsh Government.
How can we help?
If you are looking for a Contract Electronics Manufacturing partner, submit your enquiry today and a member of our team will be in touch shortly.
Are you experiencing an issue with your Sony product? Tell us about it and our team of expert technicians will be in touch.
Are you looking for office space with fantastic amenities and 24/7 security? Enquire today with your requirements and our team will be in touch with information about our availability.
We are a socially aware business which seeks to support our local community You can submit your request today using the form on the right. Please note that we can only support requests within a 30 mile radius from our facility. Our committee reviews requests on a monthly basis, so please allow a few weeks for our team to respond.
To arrange a visit for your school as a part of our educational programs, please submit your inquiry today. Our committed team will respond with guidance regarding availability within a week.
Ready to join the Sony team? Please submit your CV and cover letter today using the form on the right and our recruitment team will be in touch.