My Robot Pal is one of the best ways to introduce children to algorithms, debugging and the importance of deconstructing commands. One child is the programmer and the other is the robot. The important thing is the robot can only do exactly what the programmer says / writes. They cannot cut corners or assume what the programmer is telling them. This is important to recognise when playing the part of both the programmer and the robot. With older children, this is also a good opportunity to introduce the concept of artificial intelligence and machine learning.
Initially, have yourself as the robot and the children can verbally tell you what to do. The first example I use is making a jam sandwich, with hilarious results. A word of warning, you have to do exactly what the children say so make sure you use a plastic jar of jam and plastic cutlery and plates. While this is a great hook into the activity and is hilarious, it teaches the children valuable lessons about being precise and detailed with their instructions. Once the children understand this, the actually activities that can be used to teach the concept and skill are varied and numerous. With younger children you can include introduction of prepositions or counting. While older children can develop their skills using more complicated instructions and developing knowledge of cardinal directions and angles.
Once I've introduced the idea by throwing jam and bread around the classroom we discuss different activities that we could ask a robot to do. The children talk about guiding a robot to a certain point on the playground. We discuss what symbols could signify different movements or actions. Working in pairs, the children take turns to talk each other through the process. Then the programmer calls out commands and the robot follows. Finally, the programmer records their code on a whiteboard and hands it to the robot to follow independently. Can they reach the exact finishing point without any interaction?
This activity would then flow into computer-based activities such as Lightbot, where the children would use pre-set code to control a robot to reach a designated point.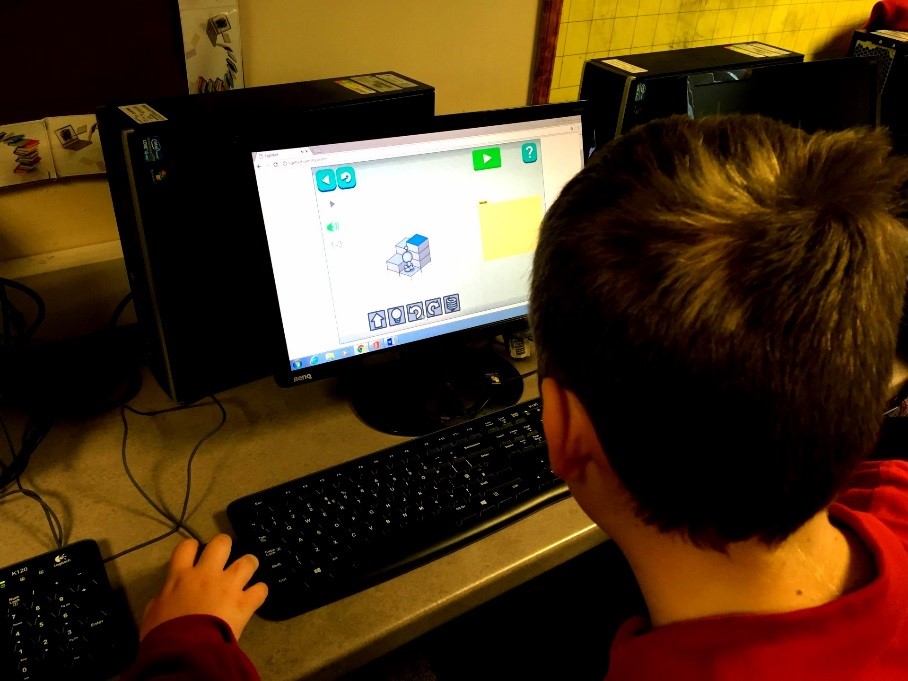 Following precise instructions can be used in any number of activities:
Dressing a teddy in Foundation Phase
Barrier games – Where partners have to draw an exact copy of their partners' drawing or build an object by following verbal instructions alone.
Making different configurations of stacked cups
How can we help?
If you are looking for a Contract Electronics Manufacturing partner, submit your enquiry today and a member of our team will be in touch shortly.
Are you experiencing an issue with your Sony product? Tell us about it and our team of expert technicians will be in touch.
Are you looking for office space with fantastic amenities and 24/7 security? Enquire today with your requirements and our team will be in touch with information about our availability.
We are a socially aware business which seeks to support our local community You can submit your request today using the form on the right. Please note that we can only support requests within a 30 mile radius from our facility. Our committee reviews requests on a monthly basis, so please allow a few weeks for our team to respond.
To arrange a visit for your school as a part of our educational programs, please submit your inquiry today. Our committed team will respond with guidance regarding availability within a week.
Ready to join the Sony team? Please submit your CV and cover letter today using the form on the right and our recruitment team will be in touch.