Earlier this month, Welsh Minister for the Economy, Vaughan Gething MS, attended Sony UK Technology Centre (UK TEC) to open Clenergy EV's Charge Point Excellence Centre within its state-of-the-art Business Incubation Hub.
Supporting electrical charge point experts in its new venture, were the likes of Swansea Council, Carmarthenshire County Council, and Silverstone Green Energy, who also attended the Pencoed premises to celebrate how far the electric vehicle ecosystem within Wales has impacted the economy and environment over the past three years and will continue to do so in the future.
Situated in the award-winning manufacturing factory, Clenergy EV's new area will become a centre of excellence in Wales, both for testing exciting new technologies and for EV drivers themselves. Plans are already underway for the installation of multiple charging stations which will be available for staff use later in 2023.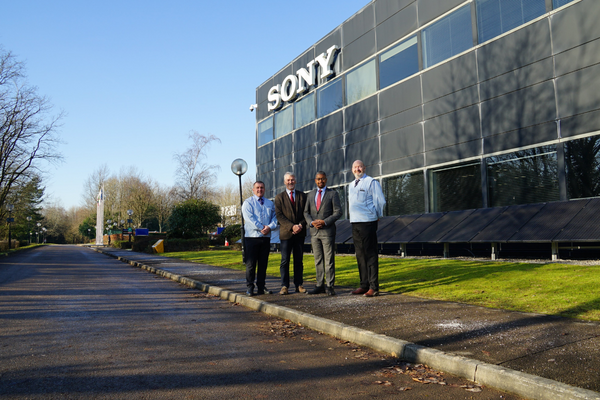 Sharing UK TEC's goal of providing greener technological solutions, Clenergy EV has established itself as one of the leading net-zero software companies within Wales. It is a trusted partner to 150 organisations across the UK and has already saved over 2000 tonnes of CO2 emissions in 2022 for both members of the public and large-scale organisations.
Sony UK Technology Centre Director of Professional Services, Gerald Kelly, said: "We are thrilled to be a part of this fantastic milestone for Clenergy EV. We pride ourselves on working closely with like-minded businesses, and we are extremely proud to have them as part of our Business Incubation Centre.
"We take our role in protecting the environment incredibly seriously at Sony UK TEC, and their goal of providing simple, fair, and accessible electric vehicle charging for a cleaner planet is in alignment with our own sustainability commitments. We look forward to continuing to support the innovation and success of Clenergy EV in the future."
CEO of Clenergy EV, Will David commented: "We are grateful to Vaughan Gething for taking the time to open our state-of-the-art offices and learn more about what we have already achieved at Clenergy EV, and to Sony UK TEC for hosting us at its centre of innovation.
"Together, with other Welsh organisations, we are enabling the electric vehicle revolution in Wales and the UK through our smart charge point software and EV Driver app, which was used by 100,000 users in 2023."
Welsh Minister for the Economy, Vaughan Gething MS, said: "I was delighted to have the honour to open Clenergy EV's new offices and to learn about their exciting and innovative business. Electric vehicle charging infrastructure is critical to creating the greener Wales we all want to see, and the Welsh Government is committed to this goal through our Net Zero Wales Plan."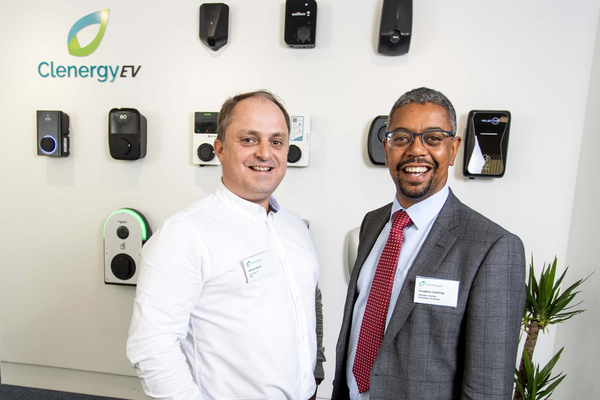 About Sony UK TEC's Business Incubation Centre
Sony UK TEC's Business Incubation Centre is a workplace hub of fast-growing, innovative companies like Clenergy EV. It provides modern, high-quality office space for lease for a selection of like-minded businesses and welcomes a variety of businesses at different stages of growth, ranging from start-up companies that may be looking for a community to plant roots in, all the way up to fully established organisations looking to relocate.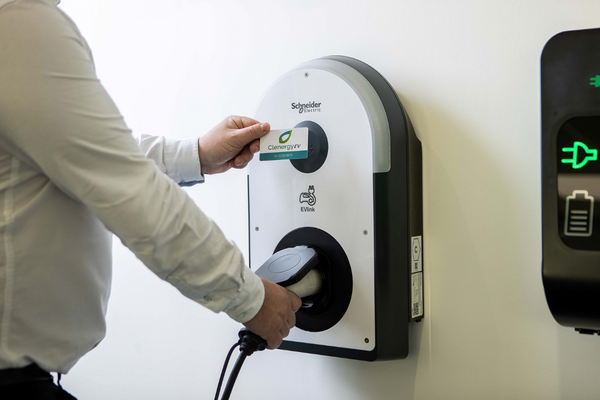 How can we help?
If you are looking for a Contract Electronics Manufacturing partner, submit your enquiry today and a member of our team will be in touch shortly.
Are you experiencing an issue with your Sony product? Tell us about it and our team of expert technicians will be in touch.
Are you looking for office space with fantastic amenities and 24/7 security? Enquire today with your requirements and our team will be in touch with information about our availability.
We are a socially aware business which seeks to support our local community You can submit your request today using the form on the right. Please note that we can only support requests within a 30 mile radius from our facility. Our committee reviews requests on a monthly basis, so please allow a few weeks for our team to respond.
To arrange a visit for your school as a part of our educational programs, please submit your inquiry today. Our committed team will respond with guidance regarding availability within a week.
Ready to join the Sony team? Please submit your CV and cover letter today using the form on the right and our recruitment team will be in touch.